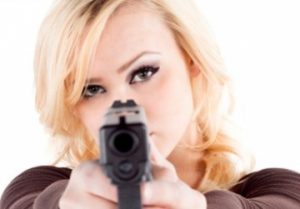 Jacksonville Gun Runners
"Run the Gun" is safe, confident, and effective gun management.
Jacksonville Gun Runners is proud to offer Jacksonville the most affordable, innovative, and complete educational classes on how to "Run Your Gun". We want you to be Safe, Comfortable, and Confident when handling a handgun. Classes include:
CWL certification Class
-This is a Concealed Weapons License Safety Course in accordance with Florida Statutes 790.06, and will cover all required training for your certificate to apply for your license to carry concealed.  Class is 3 hours long and teaches you gun safety, overview of state laws, and interactive handgun grip, defensive shooting basics, and real life interactive drills.
LOCATION:  Multiple Locations
Beyond Concealed Carry classes
-Shooting Ranges do Not allow "Holster Drills" because of safety concerns.
Beyond Concealed Carry.
– How to Run the Gun, How to Shoot, and Air soft Shooting Private sessions will teach you gun mechanics, cleaning, load/ unloading and safe handgun storage methods, and more. Also learn safe holstering of a loaded gun, drawing from holster and concealment, and how to carry concealed in a purse etc. Air soft pistol and SIRT laser pistols develop confidence for beginners before live fire at the range, and saves range and ammo fees for anyone wanting to improve their shooting skills. Three 90 minute private sessions (1-2 students only).
Home Defensive Shotgun or Handgun
Private, personalized training
For Individuals, Families, Business professionals, or Small groups
Jacksonville Gun Runners
"Run the Gun" is safe, confident, and effective gun management.
Real Gun Running Range Instruction
Individual Live Fire instruction scheduled at range to be determined, and charged per hour of instruction time. Student pays for all range fees (student and instructor), and ammunition.